Welcome
Exec Group objective is to always understand your business and build security solutions that you can rely on. We are excited to announce the launch of our newly designed website www.exec-group.co.uk that will be live within the coming weeks where our clients can use the interactive online portal system.
The new site showcases Exec Group and reflects our status as a leading expert in security and protection services including assets both in the UK and abroad. You will find all the information about our services and solutions and how to arrange a consultation with one of our management teams.
The customers we help often have complex needs and operate within changing environments. With current global security risks that many companies face in today's world Exec Group's experience within the industry offers outstanding confidence that you can trust.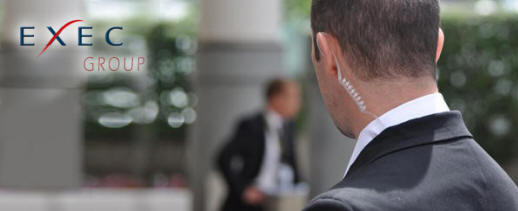 If you urgently require contact with Exec Group while our website servers are transferred you can contact one of our Midlands based Management team using either of the following emails:
simon@exec-group.co.uk or graham@exec-group.co.uk
We apologise again for the inconvenience.
Telephone: 0845 468 0272
Website: www.exec-group.co.uk